Welcome to Georgetown South in Manassas, Virginia

Living in Georgetown South ~ This neighborhood is filled with a diverse group of people who take pride in making their community a wonderful place to live, work and raise a family. Tree-lined streets, brick homes and picket fences add to its charm. Currently celebrating its 50th year, Georgetown South is located in the city of Manassas, just 30 miles from the heart of Washington, D.C.
History and Amenities ~ Rich in history and heritage, Manassas was once the site of the first large scale battle of the Civil War and is considered one of the most authentic historical cities in Virginia. The charming Old Town historic district is ideal for shopping, dining, outdoor music and open air markets. Annual events downtown include a Latino Festival, Chili Cookoff & Kids Fest, Fall Jubilee, Christmas Parade and more.
Fall 2015 Crier News:

  English  |   Spanish
You can also check our Events Calendar.


 OCTOBER BOARD MEETING CHANGED TO OCTOBER 20th at 5:00
`
Manassas
69F
clear sky
humidity: 77%
wind: 3mph SSE
H 72 • L 64
`
Reyna Torres

Job Fair Opportunity
Seeking Volunteers
The Greater Manassas Community Job Fair is just one week away!  Please spread the word about the Greater Manassas Community Job Fair, to be held on Tuesday, October 13th 2015 between 1pm- 6pm. This event is sponsored by Manassas City Councilman Ian Lovejoy and other community volunteers. Our goal is to give employers and prospective employees throughout the greater Manassas community a chance to meet, discuss job opportunities and find employment. This is a FREE event! We currently have over 40+ employers/career counselors registered to attend.
Interested in volunteering? We are seeking individuals to assist with the fair between noon-6pm.  Any amount of assistance is appreciated.  Please email ian@yourmanassas.com if you're interested.
 
Job Fair Details:
When: Tuesday, October 13th from 1pm - 6pm
Where:  Gym at Bethel Evangelical Lutheran Church, 8712 Plantation Ln, Manassas, VA 20110
Who is participating?
Aflac
Ashley Furniture Homestore
Ashby Ponds
Brickman and ValleyCrest
Chipotle
Cintas Corporation
City of Manassas
CVS Health
Greenspring
EducateVA
Family Entertainment/Laser Tag
Fairfax County Gov.
Five Guys
Habitat for Humanity ReStore
Harris Teeter
Home Instead Senior Care
JCM Help Center
JK Moving Services
JC Penny– Fairfax
KO Distilling
Keller Williams Realty
Labor Ready
LEI Home Enhancements
MasTec Advanced Technologies
Minnieland Academy
Manassas City Public Schools
NOVA's Extended Learning Institute
Northern Virginia Community College
Primerica
PW County Police Department
RE/MAX Real Estate Connections
Reinhart FoodService
SSI-Storage Strategies, Inc.
Stratford University
Strayer University
Turner's Total Communication
The 1 For HR
The Skillsource Group
US Army
Verizon
Wegmans Food Markets, Inc.
WSR Solutions
-Councilman Ian Lovejoy
https://www.gofundme.com/u43wheec
Please keep praying for Reyna. She is still fighting and we are going to help her through this as a community!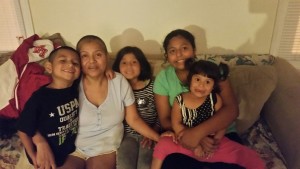 October 24th, 2015 from 8 am to 4pm will see the largest event ever held in Georgetown South. It is planned to be a Community Clean-up, Small Business Expo, Yard Sale, Resource Center, Food Fair, Carnival and Fundraiser. We will be inviting all of the townhome communities in the City of Manassas. The centerpiece and impetus for the event is a Fundraiser for one of our residents Reyna Torres Alatriste. Reyna is the mother of four children ages 3 to 11. She is receiving treatment for gastrointestinal cancer and has been given six to nine months to live. Her desire is to return to Mexico to be cared for by her mother as she leaves this world. At the same time, she will be taking her children to be raised by theirgrandmother who they have never met. The goal of the fundraiser is to set up a bank account in Mexico that Reyna's mom can use to care for her children as they grow.
The event location is on a common area in Georgetown South that spans the length of two and a half blocks. Picture that covered with people of all ages as they come together to help one of their own. There is plenty of parking nearby at the Grant Avenue Shopping Center.
We will have a 100 table yard sale with proceeds from the yard sales going to Reyna's Fund.
Our Resource Center will consist of services that would be helpful to the all of attendees including the Word Alive Church presenting their SHARE MENU Food Packages, Voter Registration, Immigrants First providing free legal consultations, Hogar Hispano, the Mexican and El Salvadoran Consulates, the New Majority, Centreville Labor Resource Center, Chapel Springs Assembly of God ESOL Class Registration, the VA Extension Service with Homeownership and Renters' Rights class registration, the Pregnancy Resource Center, Project Mend a House, Habitat for Humanity and the Women, Infants and Children's Clinic.
Our Food Fair will have vendors selling take away plates of carne asada, beans, rice and tortillas, Peruvian Chicken, pupusas from El Salvador, the real deal Mexican tacos, Bolivian Saltenas, and the best Fish Fry you will ever taste.
Our Small Business Expo will consist of Georgetown South residents that want to showcase their business for all of the community and City to experience.
Our Carnival will entertain children of all ages with amusement rides, moon bounces, slides, pony rides, face painting, and kids' games and activities.
Our Community Clean Up includes seven roll off locations throughout the community where people can clean up and clean out in preparation for winter.
This is Georgetown South's way of introducing its new and improved self to the City of Manassas as a Community that Cares for Its Own.
Un mes a partir de hoy para el 24 de octubre 2015, de 08 a.m.- 4 p.m. verá el evento más grande jamás celebrado en Georgetown South. Está previsto para realizar la limpieza de la Comunidad, venta al patio, Centro de Recursos, Habrá variedad de comidas, Carnaval y recaudación de fondos. Estaremos invitando a todos los residentes de Townhouses de la Ciudad de Manassas. El motivo principal de este evento es la recaudación de fondos para una de nuestras residentes Reyna Torres Alatriste. Reyna es madre de cuatro niños de 3 a 11 años. Ella está recibiendo tratamiento contra cáncer intestinal y le dieron de seis a nueve meses de vida. Ella decidió regresar a México, para que su madre pueda cuidarla a ella y criar a los niños cuando ella ya no los puede ver más.
El evento se llevara a cabo en un área Verde de Georgetown south. Veremos a niños y adultos de todas las edades ayudando a un residente de su comunidad. Habrá suficiente parqueo en el área del centro comercial al costado de Grant Avenue.
Tendremos 100 mesas de venta al patio y todos los fondos recaudados serán para Reyna Torres.
Contaremos con servicios que serán de gran ayuda para todos asistentes. y estas son las organizaciones o iglesias que participaran: la Iglesia the Word Alive Church presentara su paquete SHARE MENU, Registración para votar, Inmigración primer consulta gratuita, Hogar Hispano, Representantes del consulado de Mexico y El Salvadoran, New Majority, Centreville Labor Resource Center, Chapel Springs Assembly of God ESOL Registración , VA Extensión Service con registración para las clases derechos como Inquilino, Project Mend a House, Habitat for Humanity y Clínica para la mujer y el niño.
Los vendedores de comida estarán ofreciendo carne asada, frijoles, arroz y tortillas, Pollo a la brasa al estilo Peruano, pupusas de el salvador, el verdadero taco Mexicano, salteñas Bolivianas, y el mejor pescado frito.
En la feria tendremos entretenimiento para niños de todas las edades con juegos mecánicos, Moon bounce, toboganes, paseos en pony, pintura de caras. Nuestra limpieza de la Comunidad tendrá 7 contenedores de basura para que la gente pueda poner su basura y estar listo para el invierno.
Esta es la forma como Georgetown South quiere demostrar a la Ciudad de Manassas que sus residentes se cuidan por sí mismos.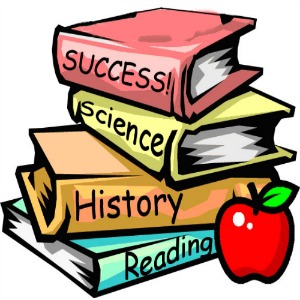 TUTORING WITH GRACE 
Tutors we NEED your help!
Georgetown South is getting ready for our third year of Tutoring with Grace in the community center. Our community has been so blessed with church partnerships and individuals reaching out to help us. 
Tutoring begins on September 22nd at 5:30 P.M for registration only, ending at 6:45 P.M. We hope you are able to join us. Please e-mail Victoria at Vrichardson@georgetownsouth.org if you would like to join the tutoring team. Please put your availability of your schedule in the e-mail and if you have a certain grade or specialty you would like to target. We look forward to hearing from you!
Tutoring Program Thursday night special Educate and Entertain for grades K – 8 on Thursday 9/24 from 5:30 to 6:45.